The post-ATT mobile games industry has been dominated by discussions about new games, specifically how – and whether – new releases can replicate previous successes.
It's a significant challenge, even for major publishers. Playtika recently announced it won't be launching a title due to current market conditions.
Marketing new titles is still possible, of course. For example, prolific hypercasual publisher Voodoo is reportedly taking a lower-volume approach while focusing on hybridcasual.
But while the industry continues to figure out how to market new games in the current landscape, are developers missing a trick by overlooking older ones?
Old games rule the charts
Despite industry concerns about the state of the sector, the mobile games market is still enormous and continues to bring in revenue above pre-pandemic levels. Data.ai reports that the industry generated $110 billion worldwide in 2022 from player spending alone.
Looking back on the mobile market's top performers, while each year has had a couple of breakout hits, many of the top-grossing titles were released years ago.

According to Appmagic data, as reported by MobileGamer.biz, the only 2023 release in May's top 10 grossing mobile titles was MiHoYo's Honkai Star Rail. Dream Games' Royal Match, meanwhile, was released in 2021. The third most recent? Another MiHoYo title, Genshin Impact, launched in September 2020. Some titles, such as Candy Crush Saga and Roblox, were launched a decade ago or more.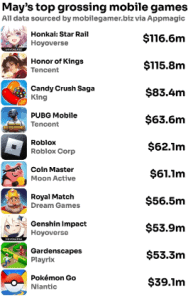 These titles have been kept alive by successful LiveOps campaigns and significant updates that have maintained or reinvigorated their fortunes. According to Sensor Tower estimates, Supercell's introduction of the Builder Base update to Clash of Clans in May 2017 saw the game have its best ever week for revenue in the United States at the time. In that period, player spend rose 250% week-on-week to $25.7 million — though we should note data only goes back to January 2014.
Meanwhile, the introduction of the Gold Pass in April 2019 saw global revenue rise by 145% W/W to $27 million during its debut week. The Season Pass is a prime example of supercharging revenue in old games. Supercell introduced the Farm Pass to its first-ever game, Hay Day, in December 2020 – resulting in a revenue surge of 62% month-on-month to $14 million.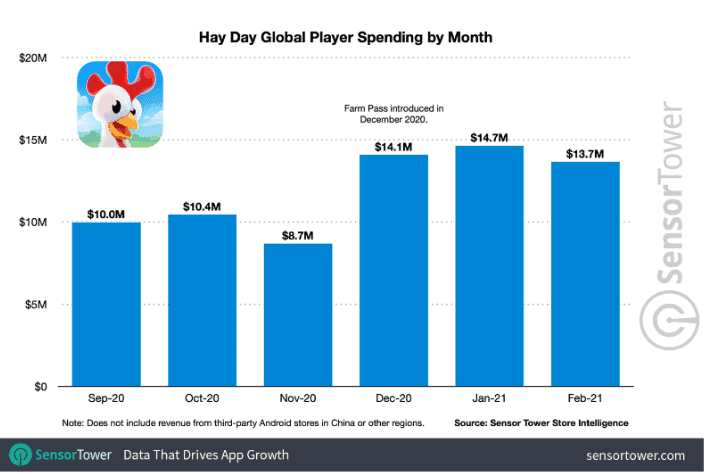 The implementation of Kingdom Labors and a Gold Pass in IGG's Lords Mobile in January 2021, meanwhile, saw player spending nearly double month-on-month to $90.3 million.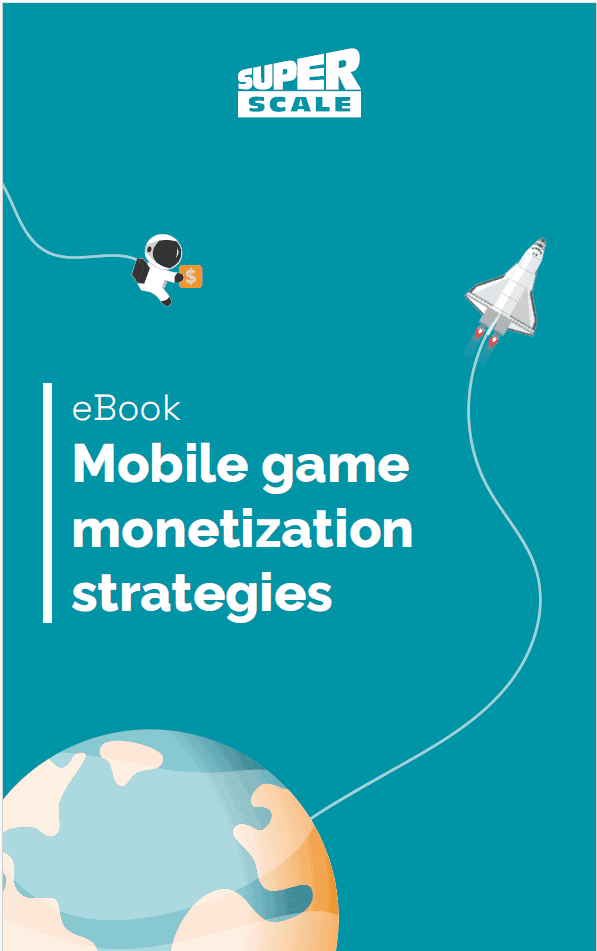 Playrix updated its simulation game Township with Professor's Experiments in November 2019, and revenue summarily increased by more than 22% month-on-month to $29.7 million – its best month ever for revenue at the time.
So what are legacy games, anyway?
Many developers and publishers have a portfolio of older games, sometimes known as their 'legacy' titles. Generally speaking, they're games that seem to have had their day and are being left to their own devices – with no UA spend as the developer or publisher has moved on to something new. But we have to question if the greatest opportunity for revenue might be right there.
Legacy game management is an approach that can revive fundamentally solid games that still manage to perform somewhat steadily, despite being in the marketing wilderness. By tweaking the game design, monetization, and UA campaigns, publishers may find that there's life left in their old games which offers a large ROI relative to spend.

Analyzing Playtika's proposed bid for Rovio, the Deconstructor of Fun argued that the deal heavily hinged on increasing revenue from Rovio's existing titles, rather than a raft of new releases from the Angry Birds developer, as they had been under-monetized to date. That's what would have made it such a juicy catch for Playtika, not just for future releases, but to build on what it already had. (Sega ultimately won the bidding war for Rovio).
With that in mind, it's worth at least conducting a review of legacy titles. They don't need to have been a top 10 grossing title — this can work for mid-sized and even indie developers. Good games don't have to die.
Managing legacy games
At SuperScale, we have a rigorous, expert process for reviewing older titles and establishing whether they have the potential for new life under our Legacy Game Management service.
1. Assessment
Firstly, we analyze a game to identify revenue growth opportunities: from game design, in-app purchases, and ad monetization to user acquisition, creatives, data, and more. We offer this assessment at no cost through our free performance evaluation.
2. Design
If the title is a good fit for Legacy Game Management, our designers, data scientists, and monetization and marketing experts will put together a roadmap and design features based on 'high-LTV principles', while incorporating our expert knowledge in monetization, economy, and progression design.
3. Development
From there, our programmers start to develop new monetizing features.
4. LTV Growth
Once those changes are up and running in the game, based on the findings and data in the assessment phase, KPIs should begin to rise compared to previous figures.
5. UA Scaling
With the KPIse in a better place, our creative and UA team can begin scaling the game profitably. Check out our 5 top tips for scaling your mobile game in a post-ATT market here.
Why Legacy Game Management is good for business
By maximizing the potential of old games, Legacy Game Management can help you increase revenue and profitability at your studio. Not only do you keep your old games going and growing, you can also use those funds to support your next project. For developers that don't have the resources to scale, partnering with another company can help your title reach its full potential.
At SuperScale, we even invest our own capital in legacy games, taking our fees from the upside we generate – while the IP stays in the hands of the developer.
Working with NimbleBit, we helped grow monthly revenue for its hit mobile title by 400% in 2023 compared to its 2020 average, in spite of the mobile games industry recession. We created a roadmap of new features and updates while also integrating analytical SDKs to help assess metrics –so we knew what changes were making a significant impact.
We also implemented an event system, through which events could rotate semi-automatically, boosting revenue — by as much as 300% at times.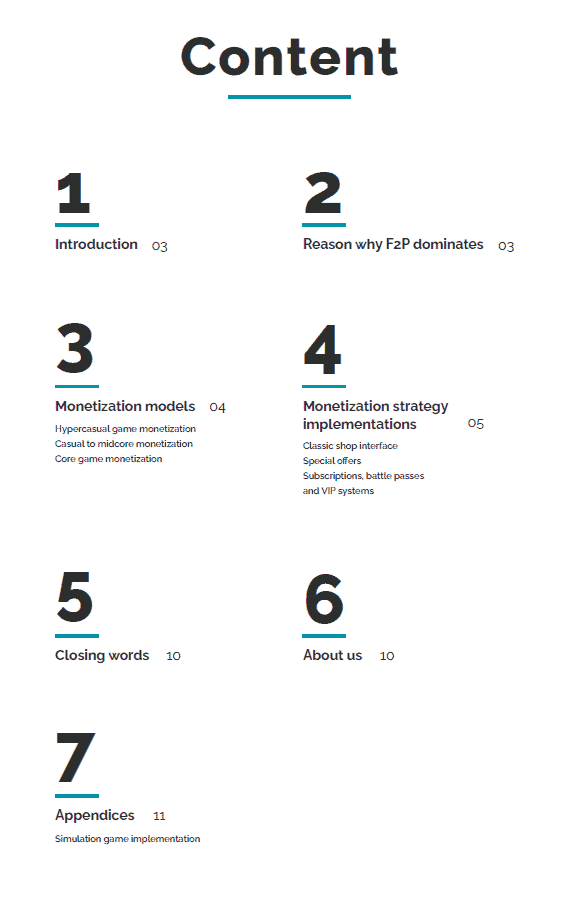 We didn't just focus on game design, LiveOps, and paid user acquisition. Our strategy also involved app store optimization (ASO), keyword analysis, and implementing description changes resulted in a surge in organic traffic.

This strategy gave Nimblebit a 400% increase in monthly revenue, while also raising eCPMs and daily active users and organic traffic, all for a title released in 2011 that was thought to have hit its peak eight years ago.
A country for old games
Legacy games in your portfolio don't need to die or go into maintenance mode when you're moving onto new projects. There could still be life left in steadily performing games, with potential that remains untapped without a focused, dedicated team.
Through Legacy Game Management, developers of any size can review the new potential of older titles in their catalog, rather than feeling the pressure to constantly create new games – a tough challenge in this market. Of course, not every title needs to be – or can be – revived, but there are cases where significant money is left on the table, and it's worth exploring.
If you want to assess the potential of your legacy mobile games, or recent releases you don't have the resources to support, you can get in touch with the SuperScale team for a free performance evaluation here.