Introduction to BoomBit:
BoomBit is one of the top hyper-casual game publishers across the globe with more than 600m downloads and tens of millions in revenue. BoomBit decided to expand into the casual gaming space with the app Darts Club but success hadn't been as easy as first anticipated.
Objective:
Improve the scalability of Darts Club, increase player reach and in-turn generate a profit using an approach better suited to casual games
How full-funnel optimization resulted in a 100% increase in revenue growth
By teaming up with SuperScale, BoomBit accessed industry-leading experts that optimized the full funnel of the game. Churn and pain points were identified and removed from first-time user experiences. The core gameplay and progression mechanics were spread across multiple days and introduced to players step-by-step, which results in retention uplift. SuperScale also identified key player needs and designed monetization systems to improve player conversions such as daily deals in the shop and a variety of other offerings. Difficulty and progression curves were also optimized leading to an increase in long-term retention. Finally, SuperScale implemented new ad placements and rebalanced ad view rewards to optimize conversion and Ads/DAU (average ad views per daily active user) which resulted in major ad revenue uplift.
BoomBit's results after SuperScale's full-funnel optimization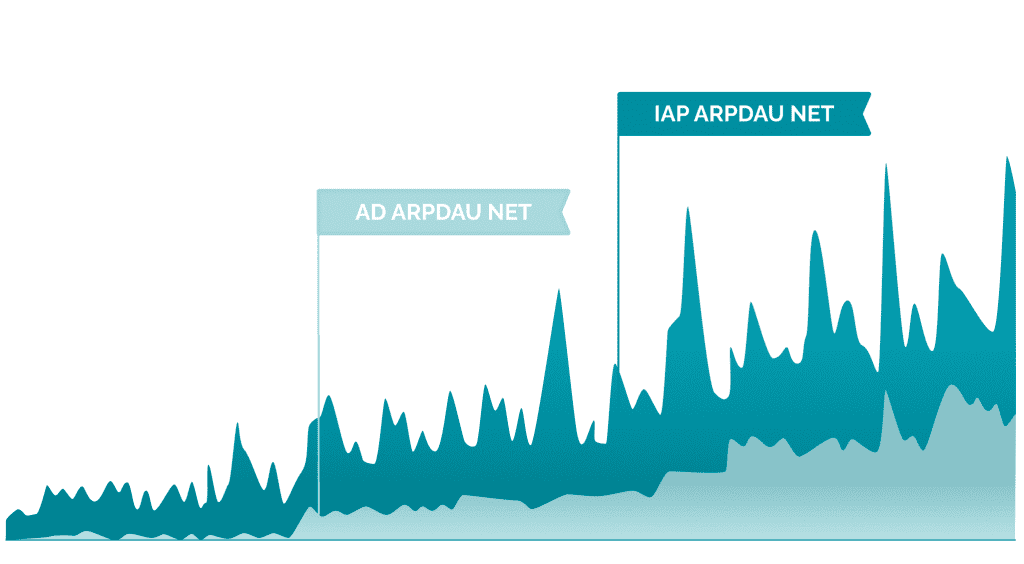 After implementing these changes, BoomBit saw a major increase in key metrics:
11x LTV increase
2x D1 retention increase
10x Ad revenue increase